MASH BUS
PHOTOS
These photos are of the MASH Bus prior to deployment.
Click here for "in work" photos of the bus.
---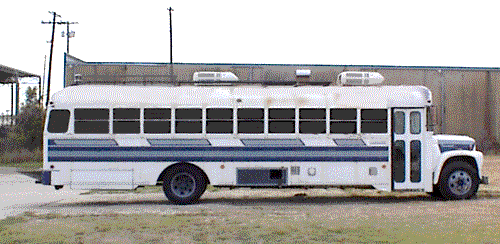 This is a side view of the MASH Bus, notice rear and roof deck.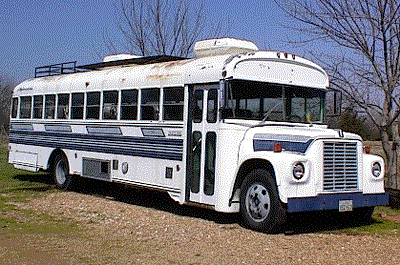 This is a side view of the MASH Bus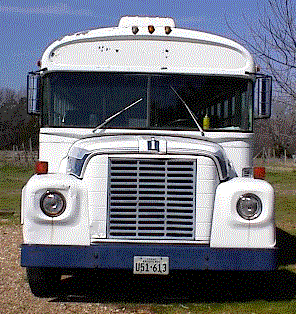 This is what you will see in your rear view mirror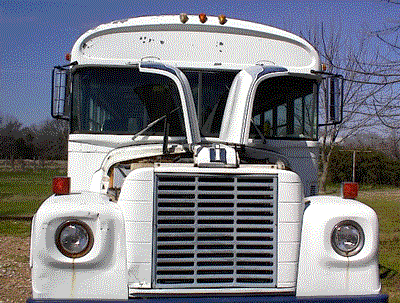 The head lights look as if they are crying. But we are styling with our "bat wing" hood.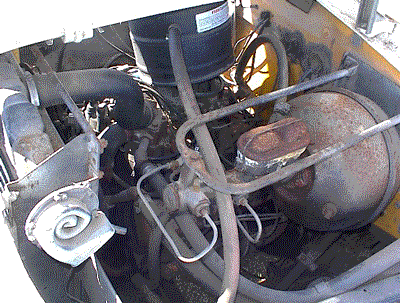 Here is a view of the power plant, an International 345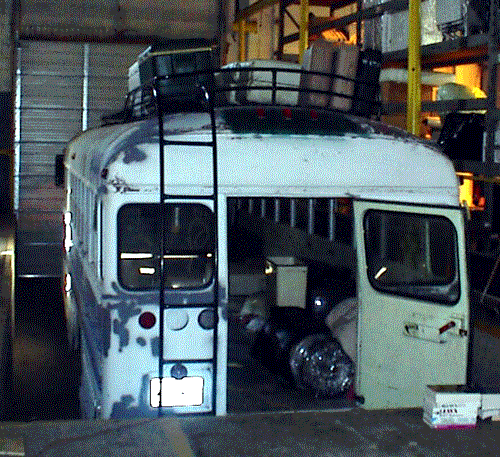 Rear view of the MASH Bus, roof ladder, and roof deck with air-conditioners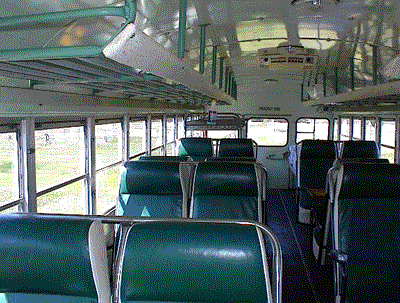 The MASH Bus has wonderful touring seats and overhead racks.
Most of these seats have been removed to make this into a "motor-home".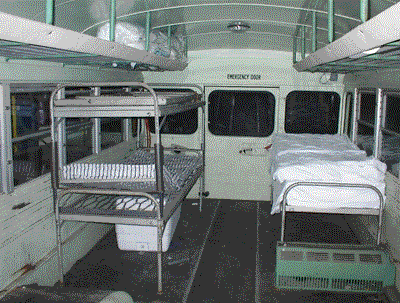 Military bunk beds with new mattresses provides a good nights sleep.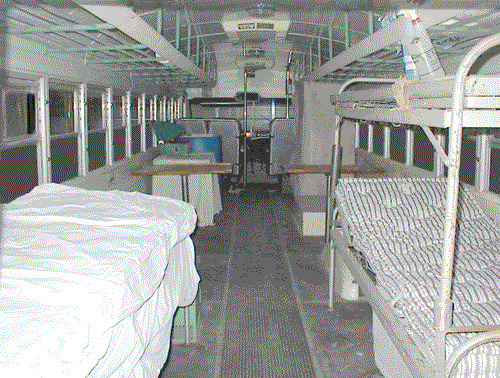 This view is from the rear looking forward. Notice the tables.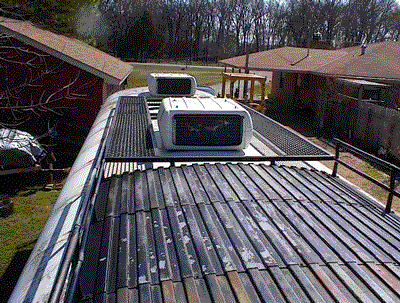 Clear view of the roof deck and air-conditioners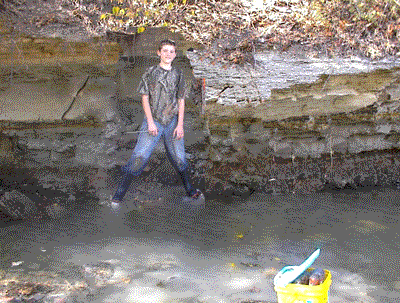 Kobie digging for Shark's Teeth - part of his negotiations for the purchase of the Searchlight.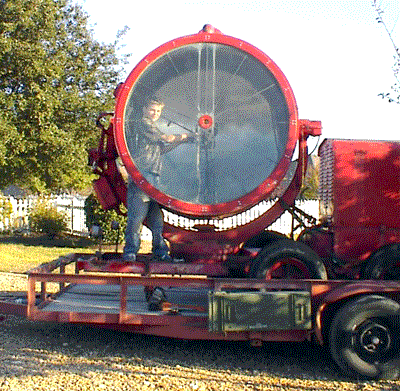 WWII 60" Dia. Carbon Arc, Anti-Aircraft Searchlight.
The MASH Bus will be sporting it's own 5 foot diameter Searchlight.
The Searchlight has it's own generator/power plant.
The light produces an 800,000,000 million candle power beam.
The beam projects 5.5 miles and can be seen for a 35 mile radius.
Kobie is inside the light adjusting the Carbon Arc assembly.
The light was made in 1941 by Sperry Gyroscope.